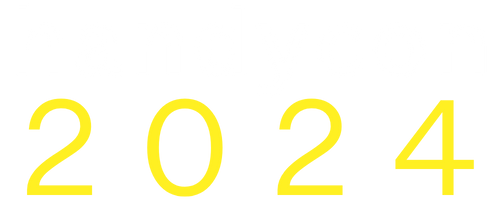 COMING SOON
---
Positivity
· Alignment · Build
---
Visit the HandyCon 2024 Site
---
Share HandyCon 2023 Highlights
---
---
Subscribe To Our Email List for Updates
Handycon 2022 for me, was a tremendous learning experience. Not only did I learn more than I expected about the Handshake community/ecosystem I realized how valuable these digital conventions can be. It exceeded my expectations in every way from the speakers, the auctions, networking, pacing, and the panels. There was a period where I needed to get acclimated to the experience; however, once I had a feel for the site, it was the closest feeling I've had to physically being at a convention compared to any other digital experience.
Willis Browning
A great conference, organized well with detailed presentations. There were a few slip ups however the overall tenor of the event was very positive with the community sharing much of their enthusiasm on the Airmeet live posts. I learned plenty and I'm very excited about the future of Handshake and it's rightful place in the world wide community.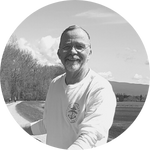 Graham Wallace
---
There were no expectations for the first HandyCon and I certainly had none for this one but...it was fantastic. The energy was palpable and everyone was everyone's cheerleader. It was great.
Hearing from veterans across the aisle (ICANN) as well as stewards in the community was great for setting the future path/tone moving forward.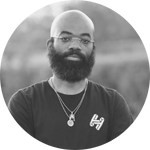 Paul Webb
A Handshake festival with majority actors in the ecosystem: founders, developers, believers, influencers, investors, registrars, etc. Positive vibes that push the community ahead. Good talent around the world.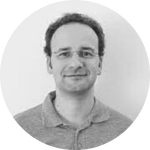 Faltrum
Mike Michelini, FistFullOfAss, and all of the organizers did an incredible job with this conference. It's impossible to overstate how much value was provided by all of the speakers and panelists -- and it was all completely free. We have an incredible community, and I'm honored to be involved with this project. Thank you to everyone that participated this week. It was a great event, and I can't wait for the next one.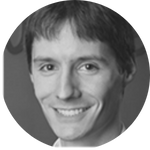 Steve Webb
This was my first HNS event, and I loved it. It was great to see presenters who I have interacted with in Discord and twitter. This made the community feel closer, and helped me feel like a part of the community. There are sessions where I will have to wait for the recordings because I missed them due to schedule conflicts, but it was great to have the opportunity to ask questions and participate. I appreciated how everyone presenting seemed approachable and like an ally in the HNS space. It seems like truly a sharing and giving community that still has a competitive space. This makes me want to be more active and become more of a part of the community.
Kirk Saylin
As others have exclaimed - this feels like the early days of something huge! I like the small intimate community and conversations, we'll be looking back and missing these days before we know it.
A
Great speakers. Always able to learn a lot from HandyCon. I attended the first one a year ago which really got me excited about the project. Attending again this year it was lovely to see how much people had come together and really start building a community but also utilities around Handshake.

The networking tables afterwards were a great way to get to know newer members of the community and really have more casual conversation with one another and begin organising and forming a community that can push Handshake forward from a grass roots standpoint.
dope
HandyCon 2022 was a fun & informative digital conference that made me feel even more a part of the Handshake community.
xn--gif/
Handycon helped me to learn about how to code basics, and connect, networking was amazing and they provide a great relationship with community. HNS.chat amazing. Amazing experience amazing networking
Miguel Gargallo
---

Powered by
SkyInclude
.
© Handshake Conference. All Rights Reserved
---